2012 was an amazing year for me and my handyman business.
Starting a business is like nothing else I've ever experienced.  Not only have I gained a ton of insight into the handyman business, but I have learned a lot about myself in the process.
At times, I was on top of the world.  And then at others, I was one bad customer away from giving up.  Thankfully, I saw through the tough times and eventually achieved my goal of making a living doing something I enjoy.
Starting my business has also given me the ability to share my story to inspire and help others to start their own businesses.  After all, that is the intention of this blog.
If you are new the blog, I've been sharing my story in my monthly reports since day one.  And now, I've taken it one step further with my Yearly Report.
I've written this report to inspire, motivate, and empower you to achieve your handyman business goals.
With that being said, I'm proud to announce the release of…
The Handyman Startup 2012 Yearly Report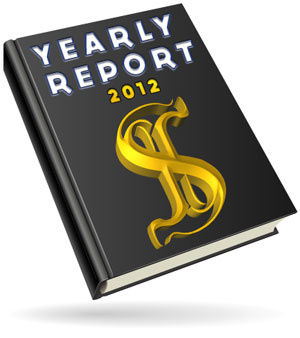 A Handyman's Guide To The First Year In Business
Here's What's Included:
Income and Expense Breakdown – This is a 9 page section packed with graphs and tables that detail all of my handyman businesses financials including income sources, a complete expense breakdown, best advertising sources, and how I raised my hourly rate over time.
How I keep my customers –  I've gone into detail about how I've managed to keep customers while raising my rates from $25 – $60/hour.
How I charge to make $60/hour – Figuring out what to charge is the hardest part of this business.  In this section I share the methods that I've developed.
Lessons learned the hard way – I want to help you avoid the mistakes I've made that have cost me thousands of dollars.  So, I've included this section to help you avoid them.
Best Marketing Methods – Here, I share my best marketing methods and provide numbers to back them up.  Whether you are a new handyman business owner or a seasoned veteran, this information is priceless!
What I did right – I had a killer first year in business, so I must have done something right.  Here, I go over the steps I took early on in my business and during everyday operations that were responsible for my successes.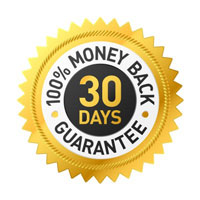 There is nothing like this available anywhere else.
…This information is sure to give you an edge over your competitors.  Don't miss out and let your competitors get the edge over you!