Why would I share my best tips and strategies?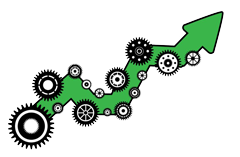 I believe everybody should enjoy what they do, instead of feel stuck in jobs they hate.
I've been there, and I know how it feels.
Before I set out to start my handyman business, I was working a 9-5 as a mechanical engineer. Sure, I made good money, had good benefits and job security, and all the things that most people aspire to.
But I hated it. I hated being stuck in an office all day long, going home tired and unsatisfied, and having to wake up and do it again and again, day after day. It was draining my soul.
Life's too short to waste your time like that. And that's why I eventually quit to start my own handyman business.
Once I finally broken free and saw the light on the other side, I decided I wanted to help others do the same, and that's when Handyman Startup was born. I wanted to show others what was possible, and provide the tools and resources to help them escape their day jobs.
It's been my mission to create an online resource that can take a complete beginner from business novice to a six-figure handyman income.
And that's what you've stumbled upon – a gateway to a six-figure income – while enjoying the freedom of business ownership.