Are you looking to…
Start a home service business?
Get more customers?
Increase your profits while working fewer hours?
or just make your handyman business more enjoyable?
If so, you've found the right place!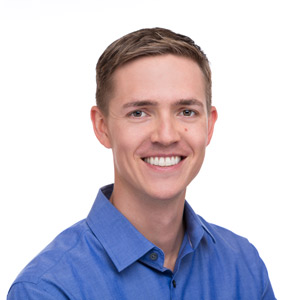 Hi…I'm Dan Perry, handyman business owner, internet marketer, and founder of HandymanStartup.com.
Whether you are a handyman, plumber, electrician, contractor, locksmith, landscaper, or DIYer…
…Here is How Handyman Startup Will Help You Dominate
I started my handyman business in 2011 with no business experience and very little handyman experience.  Yet, I was able to create a business that fully supported my lifestyle within just 6 months.
Soon after I had more business than I could possibly handle.
Since, I've had to raise my rates significantly, and still regularly turn down customers because there just isn't enough time in the day to help them all.
I'm not saying this to brag but to simply demonstrate what's possible for you. There's literally tons of demand for simple home repairs.
And, if I can do it, so can you.
You just need the right tools and strategies to get you there.  This is where HandymanStartup.com comes in.
I've spent countless hours sharing my best strategies, biggest mistakes, and everything I've learned during my journey from complete beginner to handyman business expert.
Want to know the best way to advertise your business? How to get started? How much you should charge? I've got your back.
I have gained some very profitable insights while starting my business and interviewing others.  Join me as I share what I've learned to help you make more money, work less, and just enjoy your business more.
Ready To Grow Your business?
Sign up for Updates (It's free) and get this report as a bonus!
FREE REPORT:
"The 3 Most Common Handyman Business Mistakes
(And How To Avoid Them)"
Why HandymanStartup.com?
Before I started my handyman business, I worked an office job that sucked the life out of me.  After selling my soul for several years, I finally mustered up the courage to quit and go pursue a career I actually enjoy – Handyman Business. This was one of the best decisions of my life and also what led to me creating this website.
I want to help others free themselves from the drudgery of the 9-5 so they can make a living doing what they love.  
Handyman Startup.com is meant not only to inspire you to take control of your life by starting your own business, but empower you with the knowledge, mindset, and skills to actually make it happen.
I put it all on the line and am completely transparent. I even shared my income and expenses for my first 2 years in business. I also share useful how-to's that you can use to gain a leg up on the competition.
And, when you're ready to get serious, I've put together some world class training products to help you along the way.
If you're ready to grow you income and build a business you love, be sure to sign up for my e-mail newsletter (below) to get exclusive updates, tips and strategies to help you on your way to a profitable and enjoyable business.
Sign Up For Updates. (It's FREE)
You'll also get this bonus…
FREE REPORT:
"The 3 Most Common Handyman Business Mistakes
(And How To Avoid Them)"
Thanks for reading…and don't forget to subscribe!